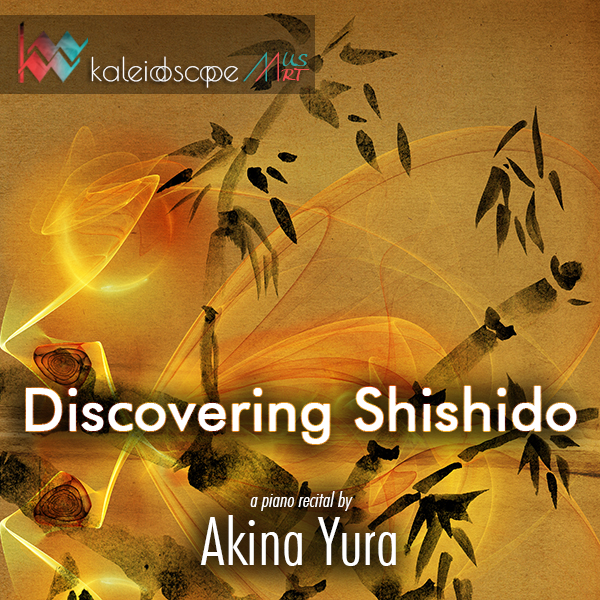 NOVEMBER 11, 2017 AT 5:00PM
Kaleidoscope MusArt: Spotlights Series presents a special program with the captivating piano works of Mutsuo Shishido (1929-2007). Shishido is one of the most prominent Japanese classical composers that emerged during the post WWII period. Having lived both in Paris and Tokyo, Shishido grappled with a bicultural identity, but believed music should adhere to humanistic expression approachable to all people while maintaining a national identity. In his works, elements from local Japanese melodies and festival music are manipulated using Western contemporary techniques. The audience is invited to examine his goal of imbuing his music with both Japanese identity and universal appeal.
This unique program celebrates the recent release of Ms. Yura's debut CD "Mutsuo Shishido: Complete Works for Piano" (MSR Classics).
Program:
Mutsuo Shishido
Yuzakura Dojo no Eri no Usu Aoku
Suite pour le Clavier
Suite de Danses pour Piano
Piano Sonata No. 1
Piano Sonata No. 2
Olivier Messiaen
From Préludes pour piano "La Colombe"
André Jolivet
Selections from Mana
at Steinway Piano Galley
4104 Ponce De Leon Blvd
Coral Gables, FL 33146