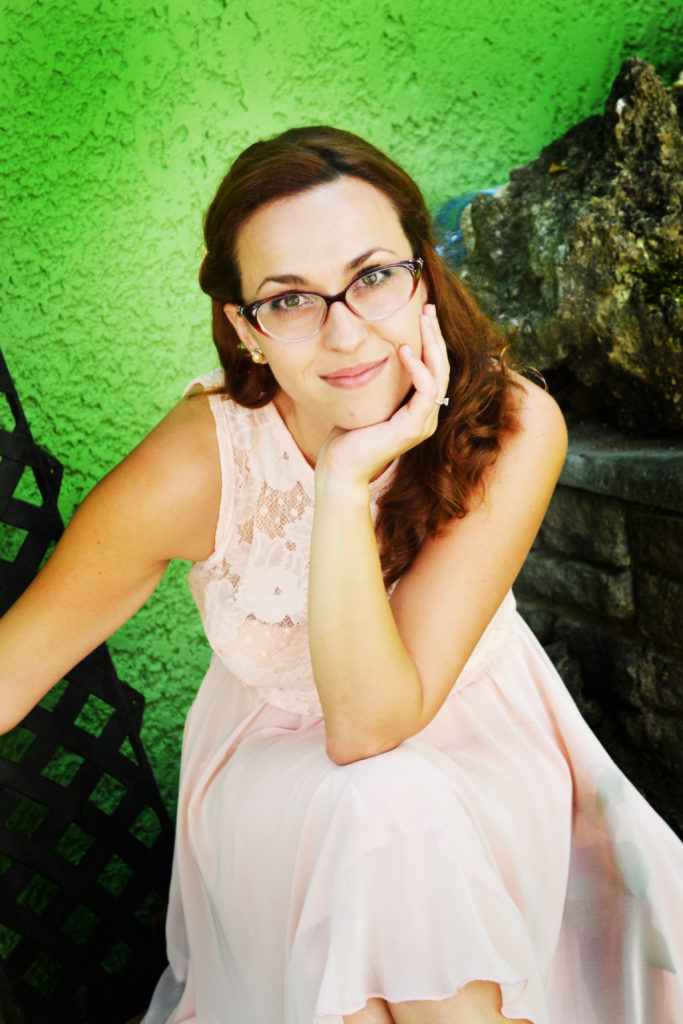 Inesa Gegprifti
President | Co-founder
Albanian-born pianist Inesa Gegprifti has performed as a soloist and chamber musician throughout Europe, U.S.A, and South America. Gegprifti's recent performances include appearances with the National Radio Television Orchestra of Albania and the Indian Hill Orchestra, chamber concerts in Italy, Slovenia, and Puerto Rico, as well as artist residencies at the "Vivace Vilnius International Summer Festival" (Lithuania) and the International Portogruaro Festival "A tempo" (Italy). In addition, she held a one-week residency at the Conservatory of Cuenca and delivered a solo recital at the Museo Municipal de Arte Moderno in Cuenca, Ecuador.
Gegprifti started her piano studies at the age of six with the renowned Albanian teacher, Valbona Kasaj. In 2006, she received a full scholarship to attend the United World College of the Adriatic and the Scuola Internazionale di Musica da Camera del Trio di Trieste. She pursued her undergraduate and graduate degrees in piano performance at the Boston Conservatory and Indiana University and was recently conferred the Doctor of Musical Arts degree in Piano Performance and Pedagogy by the University of Miami. Her teachers include Dario de Rosa, Maureen Jones, Alberto Miodini, Igor Cognolato, Max Levinson, Evelyne Brancart, Naoko Takao, and Santiago Rodriguez.
Gegprifti is also the author of www.pianodanza.com, an online compilation of her scholarly research and recordings of solo piano works in the genre of danza puertorriqueña. In April 2017, she was invited to present on this research at the Conservatorio de Música in San Juan during the Tercer Simposio de Investigación Musical: Andanzas, nuevas perspectivas sobre la danza en el Caribe.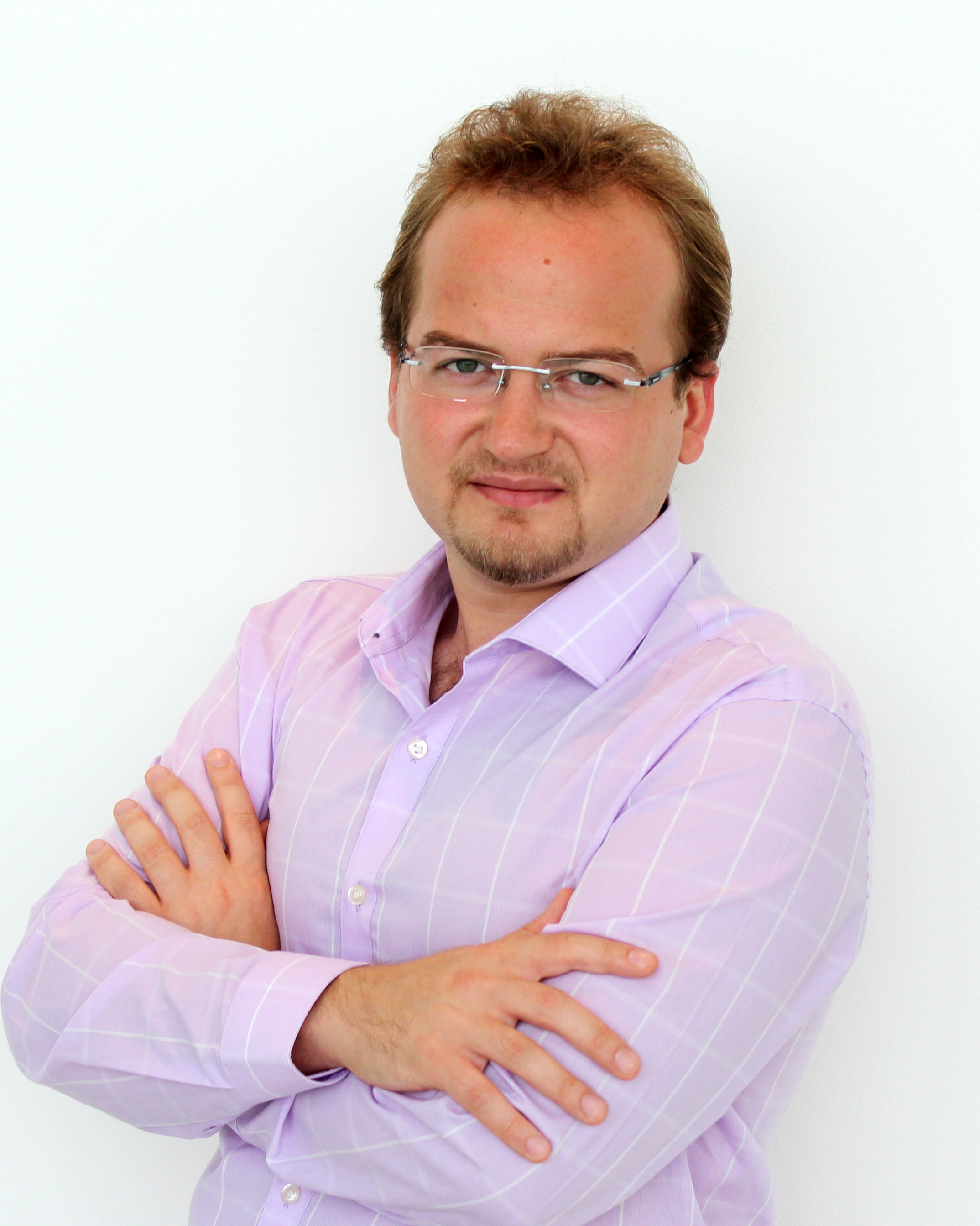 Redi Llupa
Vice-President | Design | Co-founder
Albanian pianist Redi Llupa has distinguished himself by performing in important venues in Europe, North and South Americas, and Asia. An avid advocate of contemporary repertoire, Mr. Llupa has performed Olivier Messiaen's Oiseaux Exotiques, Alejandro Viñao's Water in collaboration with the Percussion Ensemble of the Frost School of Music. He is the dedicatee of Aleksandër Peçi's Muzikë Kabaistike (world premiere, 2016) and Joseph Klein's Der Saus und Braus (The Fun-runner) for solo piano, which will receive its world premiere in April 2018. Since 2015, Llupa has been working closely with Pulitzer Prize winning composer George Walker and has dedicated his doctoral research to the study of Walker's piano sonatas. Llupa will give the world premiere performance of the complete piano sonatas in September 2017, celebrating the composer's 95th birthday.
Mr. Llupa is a graduate of the Boston Conservatory and Indiana University. His professors include Nadjezhda Porodini, Dario De Rosa, Alberto Miodini, Max Levinson, and the renowned Menahem Pressler. He was conferred the Doctorate of Musical Arts in 2016 by the Frost School of Music, where he studied with Santiago Rodriguez. Important highlights of his career include a Carnegie Hall debut in Weill Recital Hall, a tour in Japan with the Boston Tango Trio, a chamber music performance with cellist Juan Sebastian Delgado at Parco della Musica in Rome, the Albanian premiere of Béla Bartók's Third Piano Concerto in Tirana, a guest residency at the Fundación Batuta Caldas in Manizales, Colombia, as well as the recent appearances at University of North Texas in October 2016 and the Festival Baltimore in June 2017.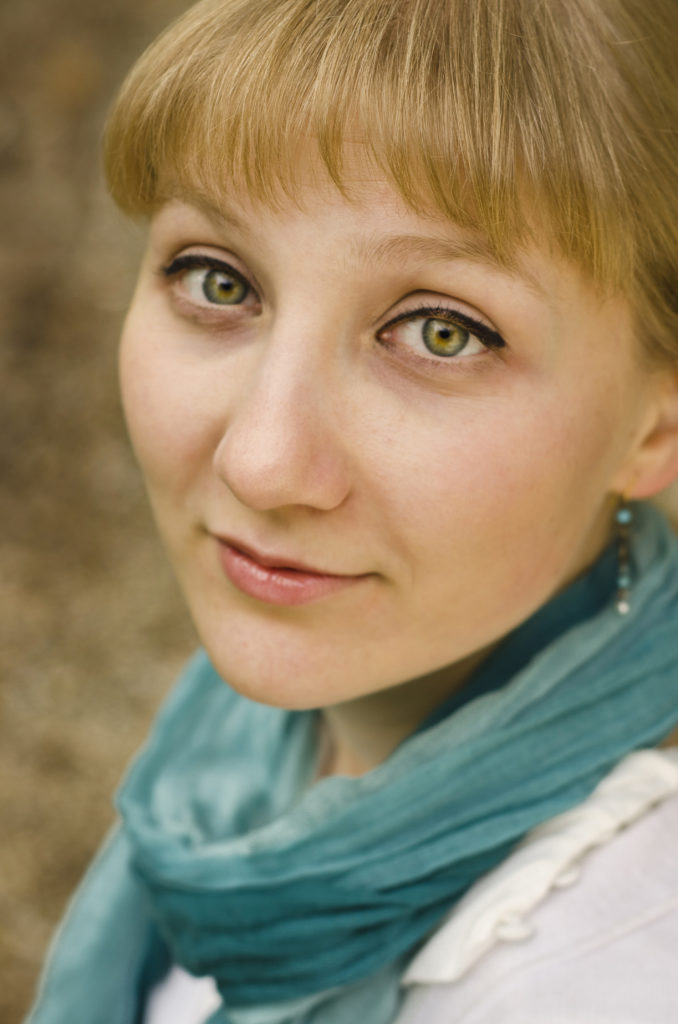 Maria Sumareva
Chair, Board of Directors | PR | Co-founder
Pianist Maria Sumareva has been heard as a soloist and as a collaborative pianist in Moldova, Russia, Ukraine, Belarus, Romania, Germany, Hungary, and across the United States. Her solo and chamber music repertory reflects her versatile musical interests spanning from Baroque to newly composed works. Ms. Sumareva has made appearances in international festivals including the Budapest Spring Festival (Hungary), Les Nuits Pianistiques, International Festival of Contemporary Music (Moldova), Northern Lights Music Festival, and Festival Miami (U.S.A.). Some of her live performances were broadcast by Moldovan, Romanian, and Hungarian radio and television posts. Ms. Sumareva has received numerous awards at national and international competitions in Europe and the United States. Winning the 2013 Graduate Presser Music Award at the University of Miami made possible her recording debut with "The 35 Keyboard Sonatinas by J.A. Benda" (the first recording of the complete set), released on Élan Recordings in 2015.
Ms. Sumareva is the recipient of awards and scholarships from the attended educational institutions in the U.S., as well as the Moldovan Government and the Ministry of Culture. Maria Sumareva holds Doctor of Musical Arts degree in Piano Performance and Pedagogy from the Frost School of Music (University of Miami), as well as undergraduate and graduate degrees in piano performance from Rowan University and Indiana University - Bloomington. Her teachers and mentors include Lia Oxinoit, Anatol Lapikus, Irina Bivol, Veda Zuponcic, Menahem Pressler, Naoko Takao, and Santiago Rodriguez.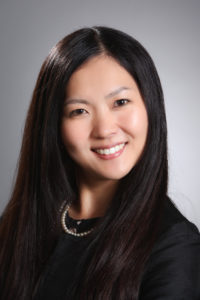 Akina Yura
Treasurer | Operations Coordinator | Co-founder
Pianist Akina Yura has performed throughout the United States, Europe, and her native Japan. A strong advocate of the music of Japanese composer Mutsuo Shishido, Yura has compiled the composer's biography, and presented programs of his works around the world. Her debut CD, Mutsuo Shishido Complete Works for Piano, has been published by MSR Classics. She has appeared as a guest performer for the Pianodrom International Piano Festival in Albania and as a collaborative pianist for the Castleman Quartet Program. She is a prize-winner of numerous piano competitions, including the New Orleans Piano Institute Solo and Concerto Competitions, Music Teachers National Association Young Artist Competition, and Brevard Piano Competition.
A recipient of the Presser graduate award from the Frost School of Music, in Spring 2016, Yura received the Doctor of Musical Arts Degree in Keyboard Performance from the University of Miami Frost School of Music. Prior to receiving her terminal degree, she earned piano performance degrees from the University of Maryland at College Park (B.M) and Indiana University Jacobs School of Music (M.M). She has trained with numerous notable piano teachers, including Edward Auer, Nathan Buckner, Shigeo Neriki, Santiago Rodriguez, and Mikhail Volchok.
Aside from performing, Yura is an active teacher who cherishes teaching music to students of all ages and all levels. She has presented masterclasses; and adjudicated piano auditions and competitions, and served as a member of the piano faculty in several music institutions and festivals in the U.S, including the University of Miami's Frost School of Music Preparatory Program (Coral Gables, FL), New Mozart School of Music (Palo Alto, CA), and the Frost Young Musicians Camp (Coral Gables, FL). In August 2017, she moved to Albany, New York, where she holds a private studio as well as new professional engagements in the Area.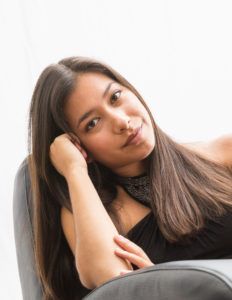 Emiri Nourishirazi
Secretary
Emiri Nourishirazi started piano lessons at the age of seven with Russian-American pianist Irena Kofman. She has been the winner of numerous competitions at a young age. Participating in the International Keyboard Odyssiad Competition and Festival in the summer of 2015, she was the sliver medalist in her category. She also had the honor of performing with the Ars Flores Symphony Orchestra and Coral Gables Symphony Orchestra. In addition to her performance career, Emiri is an active teacher. She currently teaches at the Frost Preparatory Program, where she works with children of various ages.
Emiri received her Bachelor's in Piano performance in 2016 at the University of Miami Frost School if Music, where she studied with Santiago Rodriguez. Currently she is pursuing her Master's degree at the same school, studying with Kevin Kenner. Emiri is the piano fellowship recipient of the Henry Mancini Orchestra, an ensemble which she has recently performed at the Adrienne Arsht Center for the Performing Arts.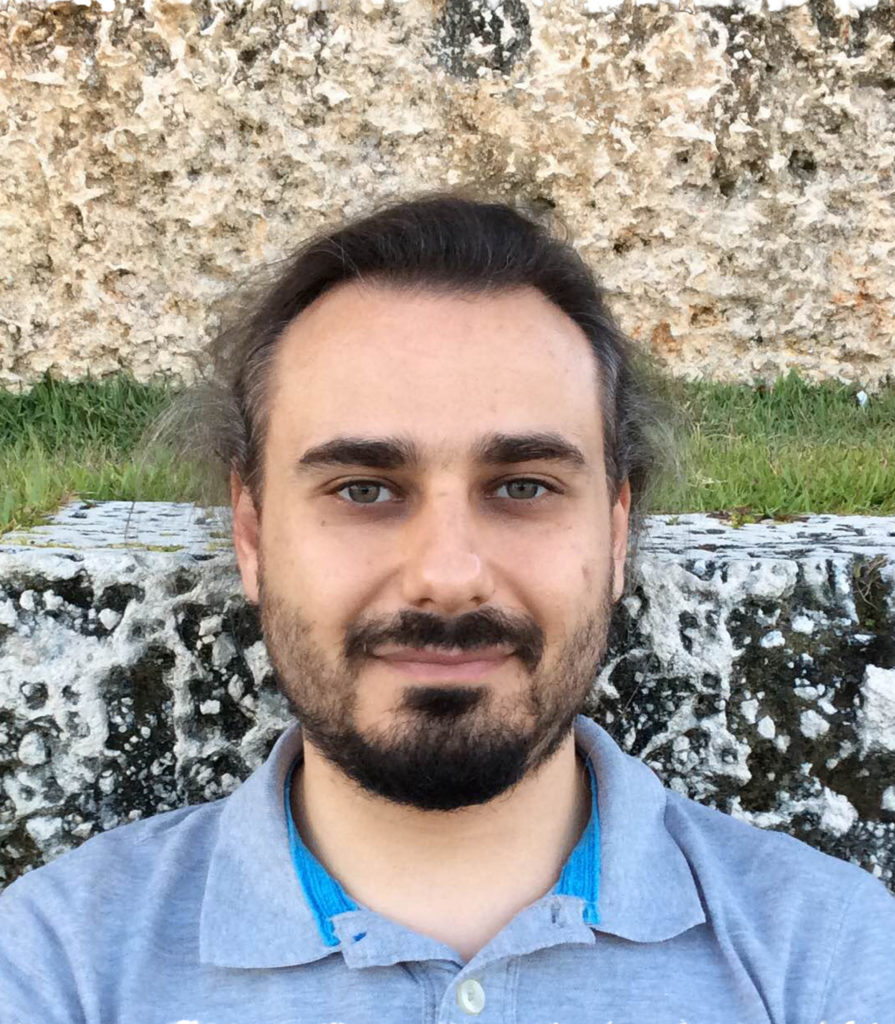 Luca Cubisino
Web support
Luca Cubisino is a polyhedral and versatile artist, whose path is paved with performance, teaching, and research. Prize winner in nearly twenty national and international piano competitions, Mr. Cubisino has played in prestigious venues such as Teatro Massimo "V. Bellini" in Catania, Concertgebouw de Doelen in Rotterdam, Wiener Saal in Salzburg, Wertheim Concert Hall in Miami, and other venues in Bologna, Leipzig, New York, etc.His teachers include Franco Scala, Aquiles Delle Vigne, François-Joël Thiollier, Antonio Ballista, Choong-Mo Kang, Gerald Fauth, Bruno Canino, Enrico Pace, Anton Nel, Boris Slutsky, and Marina Lomazov.
Born in Italy, Luca Cubisino earned undergraduate and graduate degrees in his home country. Additionally, he earned two Master's degrees at the Hogeschool voor de Kunsten in Rotterdam and at Texas State University, where he was awarded the 2014 "Piano Achievement Award." He is also the 2016 winner of the Presser Award at the University of Miami for his project of publishing and recording Ottorino Respighi's early piano works.
Luca Cubisino collaborates with various musical organizations, including AmiCa in Sicily, where he is the Artistic Director of AmiCaFest (amicafest.com), San Giacomo Festival in Bologna, which organizes almost two hundred concerts every year (sangiacomofestival.it), and Kaleidoscope MusArt in Miami.
Jury member in several piano competitions, Mr. Cubisino has held master classes for Grumo Festival in Tesero (Italy) and for the Miami Conservatory of Music in Miami.
Luca Cubisino is currently pursuing the Doctor of Musical Arts degree in Keyboard Performance at the Frost School of Music, where he studies with Professors Tian Ying and Kevin Kenner and serves as a Teaching Assistant.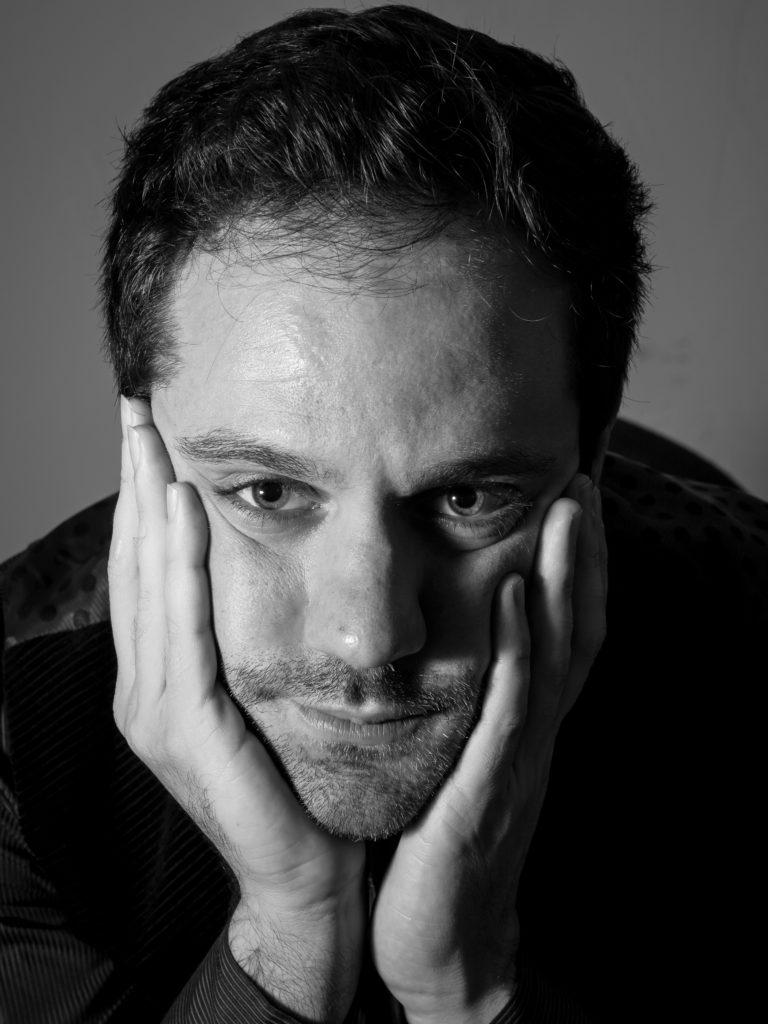 Rodrigo Bussad
New Music Consultant | Co-founder
Brazilian composer Rodrigo Bussad is the recipient of numerous awards. His work Loin, for amplified ensemble, won the 2014 American Prize in Composition, Student Chamber Music Division; Depois da Chuva was the winner of the 2013 Frost Symphony Orchestra Concerto Competition and the recipient of the second prize at the 2014 American Prize in Orchestral Music Student Division; Urizen was awarded the second place in the 2013 American Prize in the Chamber Music Student Division. Bussad is also the winning composer of the 2015 Valencia International Performance Academy (VIPA), selected by a board of composers from the Ithaca College and Eastman School of Music.  Bussad was a visiting composer at festivals in North/South America and Europe. He has presented his works and has given lectures in the North/South America, Europe, and Asia.  He has received commissions by renowned ensembles and performers such as the Brower Trio B3, cross.artEnsemble, Ensemble Paramirabo, NanaFormosa Percussion Duo, Composit Ensemble, the Ithaca College Contemporary Ensemble (ICCE), the NOMOS Ensemble, Svet Stoyanov, Céline Papion, Ermis Theodorakis, Allison Balcetis, and Pedro Gadelha. Bussad holds a Masters Degree in Theory and Composition from the Frost School of Music (UM), where he studied with Dr. Lansing McLoskey. This year he will begin his PhD studies at the University of Chicago.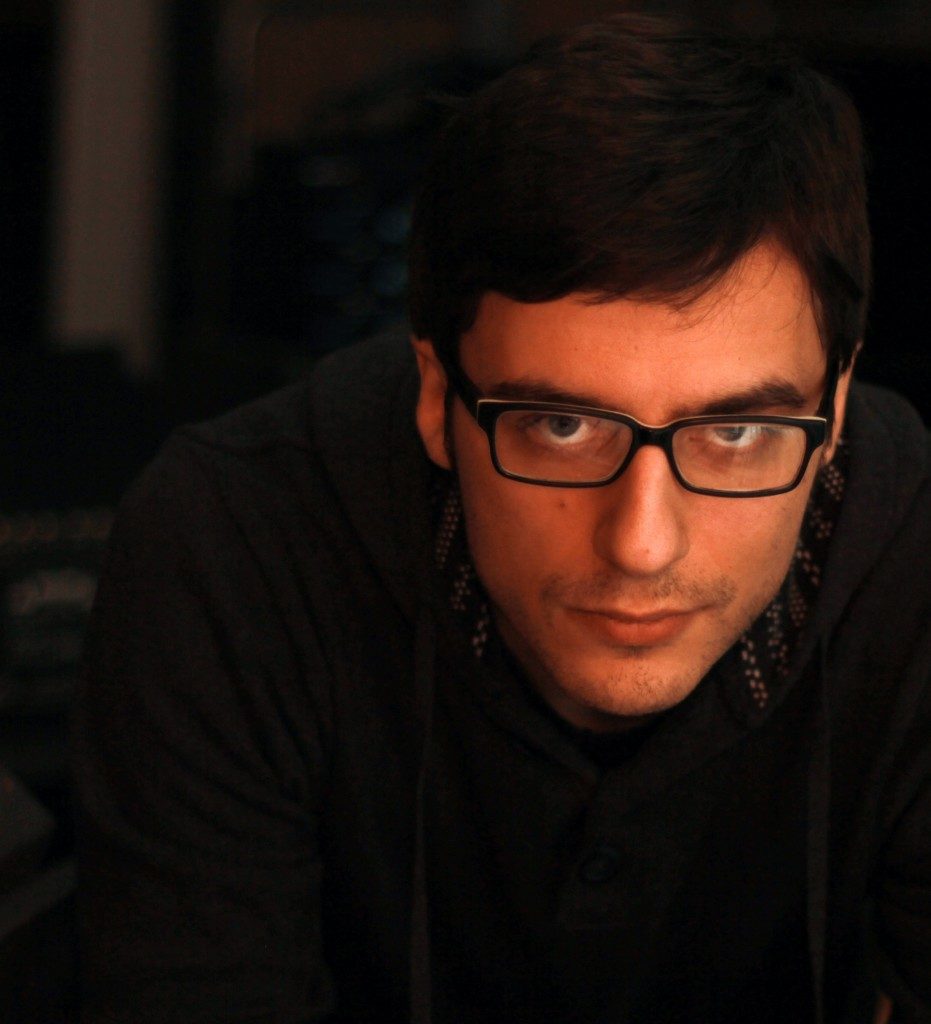 Ermir Bejo
New Music Consultant
Ermir Bejo, born in 1987 in Tirana Albania, is a composer interested primarily in experimental music.
Both within and apart from his music, Bejo draws significant influence from visual art, cinema, classic literature, and philosophy. His music has been performed and commissioned by virtuoso performers and ensembles such as Ums n Jip, Nova, ACJW, Irvine Arditti, Malgorzata Walentynowicz, Elizabeth McNutt, Mia Detwiler, Redi Llupa, and Juan Sebastian Delgado among others.
After being awarded a scholarship to attend the United World College of the Adriatic, where his studies focused on World Cultures and Art History, he subsequently completed his Bachelor of Arts and Master of Music in the U.S. In 2017, he completed his Ph.D. in music composition at the University of North Texas. His primary teachers have included Joseph Klein, Panayiotis Kokoras, Andrew May, Marc Satterwhite, and Krzysztof Wolek. In addition, he has received meaningful lessons from James Dillon, Chaya Czernowin, and Esa-Pekka Salonen.
Since 2014, he has served as director of  #ScoreFollower.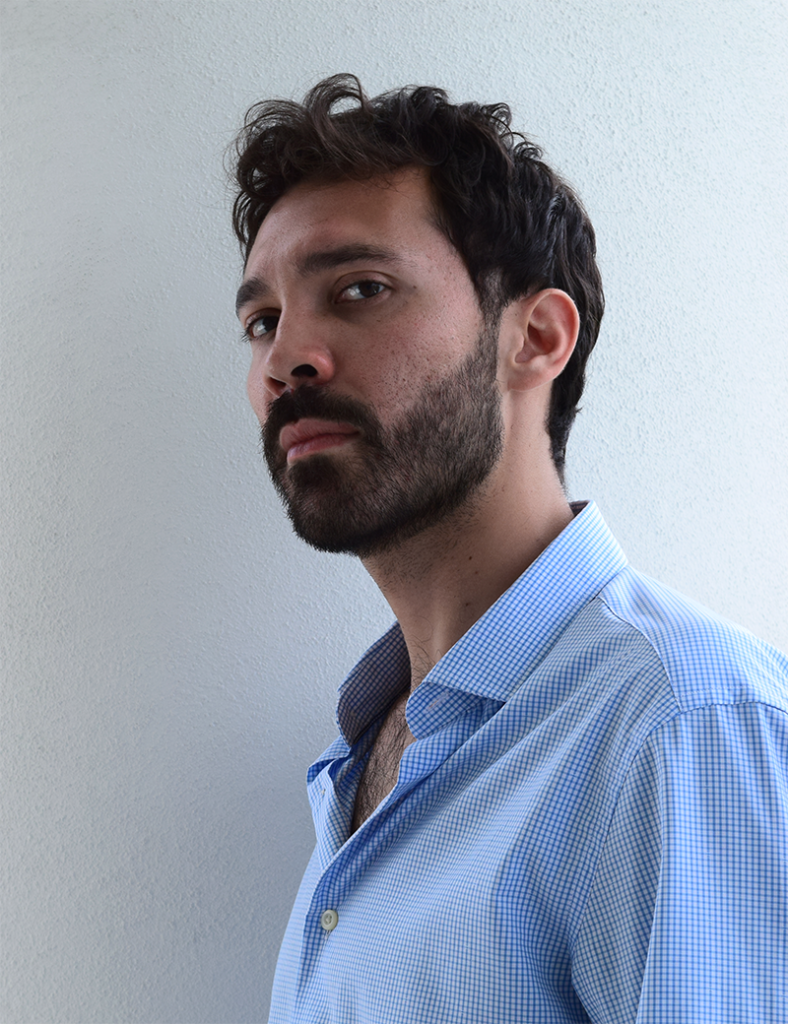 João Campos
Visual Art Consultant
João Campos was born in 1989 in Miami, but raised in São Paulo, Brazil, where he initiated his musical and artistic studies. At the age 16 he went to study in Hungary on AFS Intercultural Program. There he had an opportunity to intensify his piano studies at Dohnányi Ernő Zeneművészeti Szakközépiskola under the instructions of Ukranian pianist and painter Borscs Ljubomir. During his five years in Budapest he received prizes in competitions for both piano and drawing. Since 2010 he has been living in Miami and studying Piano Performance under the instruction of pianist Santiago Rodriguez, and Studio Arts. In 2015 he was awarded the William Oberman Family Endowed Prize and one of his paintings was selected as a finalist at the International Donkey Art Prize. At the 2016 Student Annual Exhibition his painting (experiment) 23 or Dutch Scooter was awarded "Best Painting in Show." The juror of the exhibition, artist Michelle Weinberg, wrote that "a flexible tension between abstraction and representation in João Campos' (experiment) 23 or Dutch Scooter suggested bolder and more enigmatic works to come."